PN-G Cajun Classic: Results from Day 1
Port Neches-Groves' teams swept their competition, remaining perfect after Day 1 of the annual Cajun Classic girls soccer tournament in Port Neches.
The teams, which hosted the 16-team field, got the first win from the JV squad, which beat the South Houston Red team, 2-1, on the adjacent Practice Field No. 1.
The varsity team then rebounded from an early deficit to defeat Kelly, 2-1, on the main field in the stadium.
Kelly took a 1-0 lead into halftime before back-to-back goals from Breanna Riggs and Zoe Scroggs overtook the Bulldogs within minutes of each other early in the second half.
The varsity team defeated Waller, 5-1, in the nightcap at Indian Stadium to round out the program's action for the day.
Here are the results from Monday's entire field.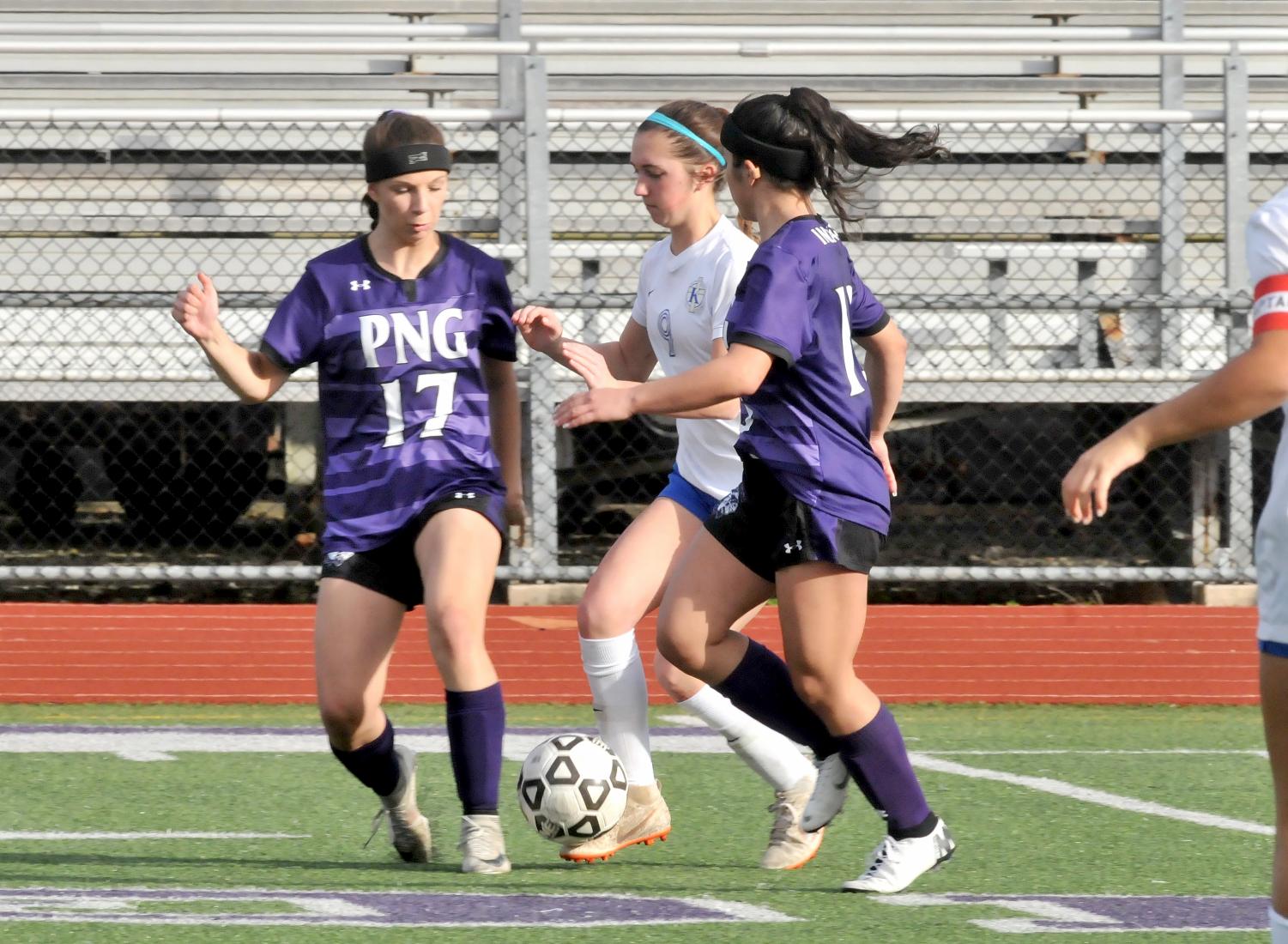 THURSDAY
INDIAN STADIUM
Port Arthur Memorial 1, LC-M 2
Pasadena Dobie 2, Hamshire-Fannett 0
Port Arthur Memorial 0, Jasper 1
Hamshire-Fannett 1, Crosby 0
Port Neches-Groves 2, Kelly 1
CE King 2, Hardin-Jefferson 1
College Station 3, Pasadena Dobie 1
Port Neches-Groves 5, Waller 1
PRACTICE FIELD 1
Bridge City 0, South Houston Red 2
Port Neches-Groves JV 2, South Houston Red 0
Victoria West 2, Little Cypress-Mauriceville 3
PRACTICE FIELD 2
Pasadena Dobie 1, Silsbee 3
Pasadena Dobie 0, Bridge City 1
South Houston White 3, Port Arthur Memorial 0
Here's the schedule for the rest of the weekend:
FRIDAY
INDIAN STADIUM
8:30 a.m.  Victoria West vs. Hamshire-Fannett
10:05 a.m. Hardin-Jefferson vs. Waller
11:40 a.m. College Station vs. Kelly
1:15 p.m. Port Arthur Memorial vs. Hardin-Jefferson
2:40 p.m. Waller vs. Kelly
4:25 p.m. Little Cypress-Mauriceville vs. Crosby
6 p.m. Port Neches-Groves vs. College Station
PRACTICE FIELD 1
10:05 a.m. Crosby vs. East Chambers
11:40 a.m. CE King vs. Crosby
1:15 p.m. Jasper vs. Victoria West
2:40 p.m. Port Arthur Memorial vs. Little Cypress-Mauriceville
PRACTICE FIELD 2
10:05 a.m. Port Neches-Groves vs. Silsbee
11:40 a.m. South Houston White vs. Little Cypress-Mauriceville
1:15 p.m. South Houston Red vs. Silsbee
2:40 p.m. Bridge City vs. Port Neches-Groves
SATURDAY
INDIAN STADIUM
8:30 a.m.  CE King vs. Port Arthur Memorial
10:05 a.m. College Station vs. Jasper
11:40 a.m. Victoria West vs. Hardin-Jefferson
1:15 p.m. Port Neches-Groves vs. Pasadena Dobie
PRACTICE FIELD 1
8:30 a.m. Little Cypress-Mauriceville vs. Waller
10:05 a.m. Kelly vs. Pasadena Dobie
11:40 a.m. Hamshire-Fannett vs. CE King
1:15 p.m. Crosby vs. Jasper
PRACTICE FIELD 2
8:30 a.m. Little Cypress-Mauriceville vs. Pasadena Dobie
10:05 a.m. Crosby vs. Bridge City
11:40 a.m. Port Neches-Groves vs. Pasadena Dobie
1:15 p.m. Crosby vs. South Houston White
PRACTICE FIELD 3
10:05 a.m. East Chambers vs. South Houston White
11:40 a.m. Silsbee vs. Port Arthur Memorial
1:15 p.m. East Chambers vs. South Houston Red