UIL competitions a platform for students to challenge themselves
Competition season begins after school resumes in January
The University Interscholastic League (UIL) is an organization that administers academic, athletic, and artistic competitions for students.
Every year, PN-G students compete in UIL competitions to achieve academic excellence.
UIL competitions test students' abilities in academic fields such as journalism, debate, social studies, sciences, mathematics, and many other fields.
"I recommend students to join UIL because it's a great way to challenge yourself academically and further your knowledge in whatever subject you choose to compete in," Stephanie Barron, UIL president, said.
A brief overview and summary of all available UIL events, as well as additional resources, are available on the UIL website.
"I've participated in UIL for two years," Barron said. "Every single time I come, I meet new people who share the same interests as me and help me become a better student."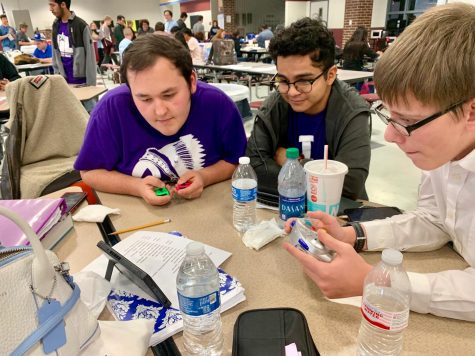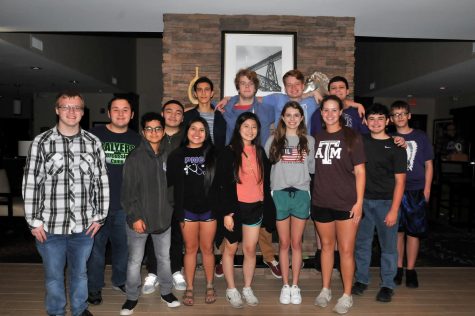 Any student who competes at a state academic meet is eligible to apply for a scholarship from the Texas Interscholastic League Foundation, a UIL affiliate.
"I believe that any student should be able to compete in UIL academics," Matthew Johnson, teacher and UIL event sponsor, said. "Students benefit from competing by gaining experience which
will help them to master state mandated learning objectives."
This school year's UIL competition schedule begins Jan. 11 with the first practice meet at Hamshire-Fannett. PN-G hosts its annual practice meet on Feb. 8.
The district meet is scheduled for  March 28 at Barbers Hill.
Last year, 94 students from PN-G high school competed in UIL academic competitions, and 18 advanced to the regional competitions.
"I would absolutely recommend that every student participates in at least one UIL academic event," Johnson said.
"I would be willing to personally help any student find an event that matches their interest. Students can find me in room 1304, near the auditorium."