Deckert up to the challenges he faces as an AP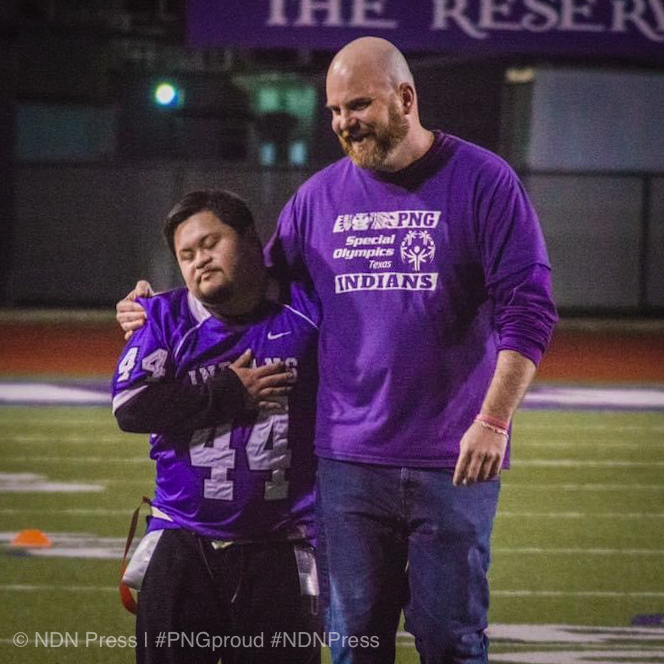 This week is National Assistant Principals Week, a week dedicated to "honor and recognize the contributions of assistant principals to the success of students in schools across the United States," according to the National Association of Secondary School Principals (NASSP).
For the rest of this week, we'd like to take a break from our #NDNSatHOME series and focus on our own APs, who work hard every day to help change lives and lead by example — and make us #PNGproud.
For our first AP, NDN Press' Halee Rhoades asked these questions to Mr. Jon Deckert:
Q: What do you think is the most important role as an assistant principal does for a school?
A: The most important role of an assistant principal is to go above and beyond to ensure that the school is always running well even when challenges are present. I have always thought that an AP has to be able to do two or three or four things at once. I apologize that I cannot do five.
Q: What are all of the responsibilities that come with being an assistant principal?
A: An AP is known for handling discipline and attendance issues. In addition, an AP has to provide instructional help for teachers, coordinate school activities, and, at all times, carry out actions and make decisions that have the best interests of students. I am lucky to be an assistant principal at PN-G where parents and the community value the school district and want what is best for students.
Q: What (or who) made you want to become an assistant principal? 
A: I loved teaching and coaching; however, in all my previous jobs, I usually worked my way up to the role of manager. This started when I managed K & E Movie Rental in Nederland at the young age of 18. I liked the added responsibility and being able to handle challenges with coworkers and customers.
Q: What is the toughest challenge you have faced before as an assistant principal? 
A: My toughest challenge has been organizing graduation and Project Graduation. Graduation is so significant for students and their families. It is the highlight of some people's lives. I take pride in being part of the team that makes this night so special.  The graduation ceremony can signify a change or transition in one's life. It is so important that it be done correctly and with a formal tone. Once graduation is over, a student, their parents, and their teachers can all relax and then go wild together at their own personal party at Project Graduation.
Q: How have you adapted to your job now with the ongoing pandemic?
A: The hardest part has been the fluctuation in dates for when we can go back to school or hold an event. Being an assistant principal means that you have to do your best work even when things change. This happens daily for an assistant principal. My 'to do' list is always very long, so the ongoing pandemic has just added some more things to the list. We must continue onward, because things will go back to normal and we have to be ready. On a side note, I do like waking up at 8 a.m.
Q: If you had one message for the students right now, what would it be?
A: Here's some News you can Use: I miss you a lot! Hang in there, PN-G. I cannot wait to see you back at school. You are impressing us all with how you are adapting and handling these difficult times.
Q: If you had one message for the staff right now, what would it be?
A: You are Rock Stars. The entire PN-G staff is proving again that we will have school no matter what difficulty comes our way. I love all the social media posts that show why we are the Best Online School in the Universe. (I stole that last part from Dr. Ryan, but he'll forgive me, because he knows I really mean it.)
National Assistant Principals Week is April 6–10, 2020. #APWeek20 #PNGproud #NDNPress #PowWow