Maylin Louvier: An #NDNSatHOME Story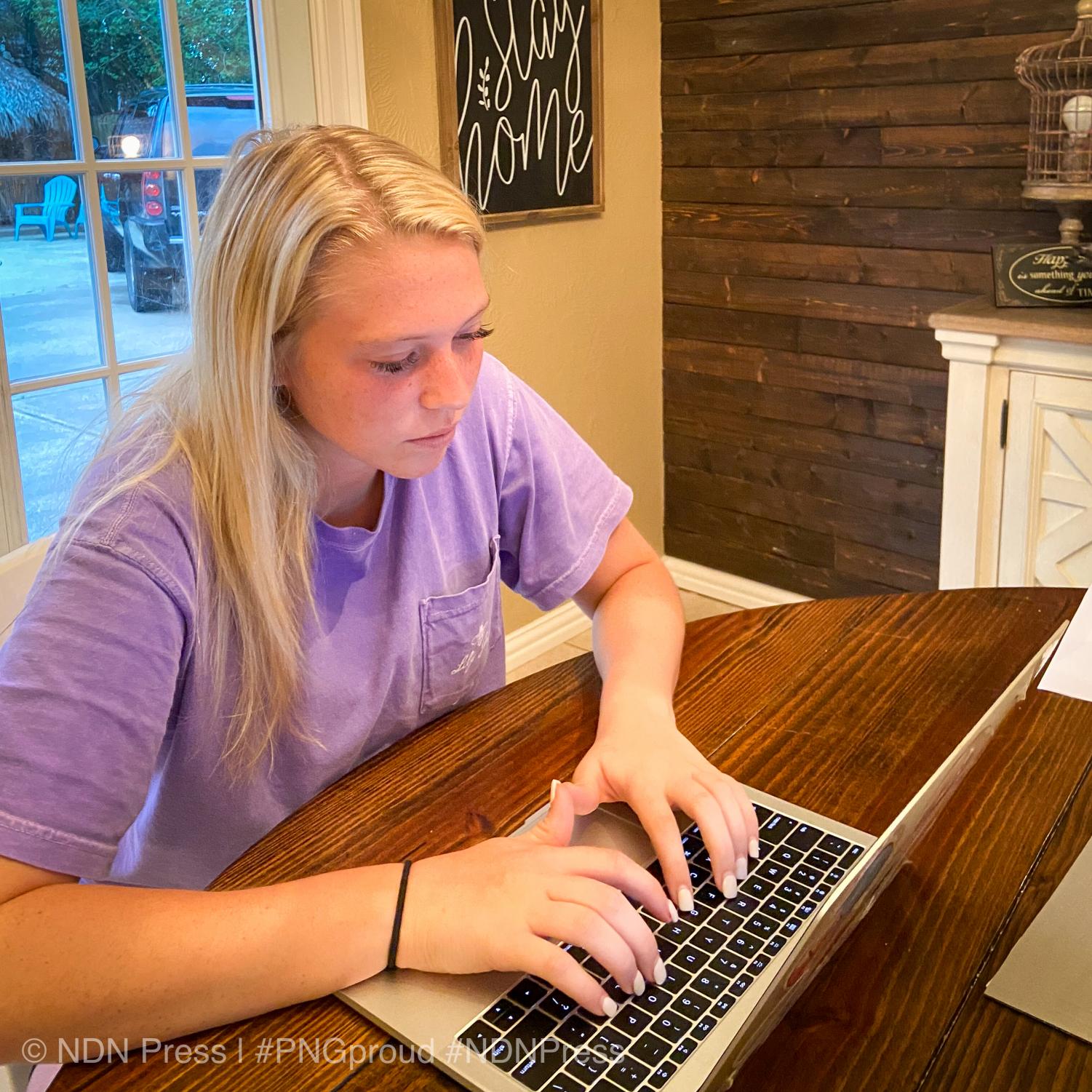 Maylin Louvier is a senior at PN-G. During normal school days, she is involved in softball, volleyball, NHS and peer tutoring. This is her #NDNSatHOME story.
Q: What have you missed most about school (and why?)
A: I miss walking the halls with my friends. Not knowing if I will ever walk those halls again. I also miss seeing my students in Mrs. Sartin's (Ridgewood) and Mrs. Brent's (Van Buren) classes.
Q: What have you missed most about sports (and why?)
A: I miss playing softball. Our softball team was undefeated in district play. Our goal was to get past the first round of playoffs. I believe with the team that we have we could accomplish it. This will also be my last year to play with girls that I have played with since 6U.
Q: What have you been doing to pass the time at home?
A: I have been completing my workouts and doing my homework. I have been spending quality time with my family.
Q: What do you enjoy the most about the change from traditional schooling to online assignments?
A: I don't have to get out of bed to get ready for school and I get to sleep in. But I would much rather be in a classroom learning.
Q: Have you been keeping in contact with your friends from school?
A: Yes, I talk to my friends every day.
Q: How much longer do you think it will take for everything to go back to normal?
A: I have faith that we will go back to school sometime in May.
Q: If you had one message to send to your classmates right now what would it be?
A: I know our journey has been hard and a lot of obstacles have been thrown our way but we will get through it and have our happy ending.
If you'd like to tell us your #NDNSatHOME story, send an email to: [email protected] and we'll send you a list of questions. Be prepared to send us a photo of yourself.