JV secures another first-place outing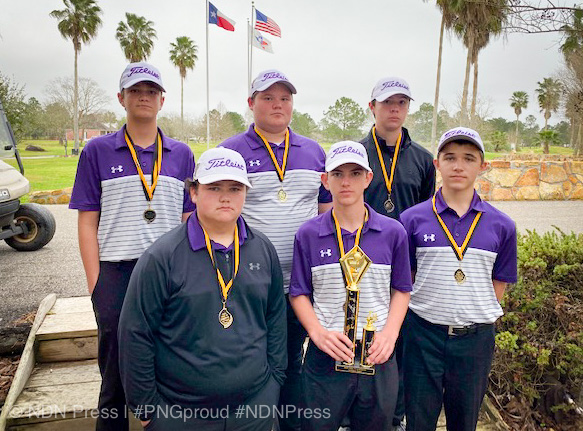 The JV golf team continued its winning ways at the Country Club of Texas (Brentwood) on Tuesday, capturing first place in the Vidor JV Invitational.
The team of Christian Lauffer, Cyrus Griffin, Dyson Foulch, Conner Knight and Matther Bair fired a 386 to finish three shots ahead of Barbers Hill and six other teams.
Lauffer also took home first place Medalist honors with an 81, edging out teammate Lake Edwards, who carded an 82 for second place.
The team is back in action on Tuesday when it hosts a tournament at Babe Zaharias Golf Course on Tuesday.