Fishing team gearing up for year's second tournament
The fishing team will have a mandatory meeting at 6:30 p.m. Thursday in the LGI to discuss this weekend's tournament at Lake Sam Rayburn. Team's registered to fish in the tournament must have a representative present.
This weekend's event is the second of a six-event season for the Southeast Texas High School Fishing Association, including the championship event in May.
The first took place on Jan. 18, with several PN-G teams on the water. The day started out as a cold, windy Winter day, with 498 teams competing for first place.
First cast came at 7 a.m. and the anglers began their day, however shortly thereafter, a heavy rain fell over Sam Rayburn.
Many believed this rainfall would fail to cease, packing up and abandoning the rest of the day. Though the rain ended up lasting less than an hour, the rest of the day had heavy clouds and a chill in the air.
RELATED: Redfish event a way to hook in a few good anglers
January fishing is the toughest there is, so going in with a positive mindset helped Indian anglers. Blake Makelki and Dalton Shields (9.90 lbs), Jake Plante and Avery Comeaux (9.77 lbs.) and Jarett Caillier and Kaden Flores (7.00 lbs.) ended the afternoon as PN-G's top three.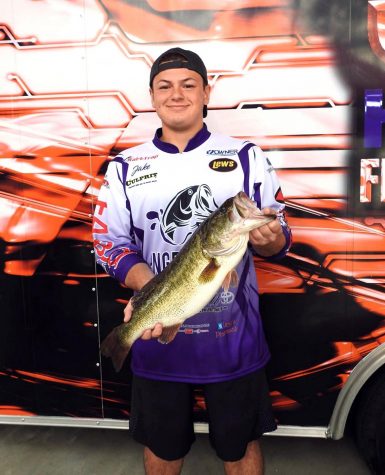 Plante, a senior, received third place for biggest bass of the tournament with a 6.19 lb. catch.
The PN-G fishing team would also like to thank its sponsors, board members, advisors and all volunteers who help make it all possible.